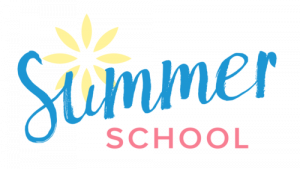 Summer is almost here, and HCLC students who have not yet graduated are invited to attend our 2022 Summer Session!
When: June 7th through June 30th, 2022 Mondays-Thursdays, 9:30am-2pm
PLEASE NOTE that there will be no summer school on Monday, June 6th or Wednesday, June 15th!
Where: HCLC's NEW location at the old Central Elementary School at 62 Joy Lane, Waynesville, NC 28786. We will be located in the old Kindergarten building (the building to the far right when facing the very front of the school on Joy Lane).
Who: Students who wish to complete the courses in which they are currently enrolled or would like to get ahead in their courses!
All students who wish to attend the summer session MUST fill out the following form by Wednesday, June 1st!
Please note that the summer session is NOT required, so we do expect students who choose to attend to set and work hard on their coursework goals! We will have very limited staff in June, so summer session students must be self-motivated!
ALL student Edgenuity accounts will be LOCKED at the end of the day on Thursday, June 30th, since no teachers will be available to help students with coursework during the month of July. Student accounts will be re-activated when students return to HCLC in August.