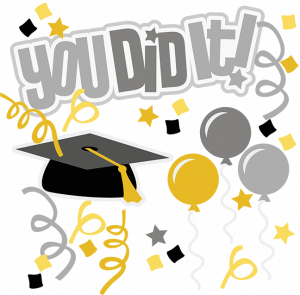 We are so excited to announce the details of the 2022 Haywood Community Learning Center Graduation!
The ceremony will take place on Thursday, June 2nd at 4pm and will be located in the field at the south end of Virginia Avenue, next to the Haywood County Schools Conference Center.
Graduation Rehearsal will take place at HCLC on Wednesday, June 1st at 10:00am sharp! This rehearsal is MANDATORY for all graduates who will be taking part of the graduation ceremony.
Graduates have the following graduation package options:
Diploma, diploma cover, and tassel – $26.00 (Students who choose this option may borrow a cap and gown from HCLC which must be returned at the end of the ceremony)
Cap, gown, tassel, diploma, and diploma cover – $54.00 (Students who purchase this package may keep their cap and gown)
Graduation packages must be paid for in full by Friday, May 27th via cash or check. Checks should be made out to Haywood Community Learning Center with "HCLC Graduation" in the memo line.