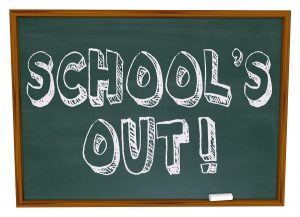 HCLC Students, Parents, and Guardians,
This has been a whirlwind of a school year. We hope that you and yours are keeping well. As we wrap up 2019-20 and head into the summer, we want to make a few announcements:
This Friday, May 29th, 2020, is our LAST DAY of school
Returning students AND parents/guardians must fill out a grading preference form for courses completed during the COVID-19 school closure period:
CLARIFICATION: Only RETURNING students and their parents/guardians need to fill out a grading preference form. NC Department of Public Instruction guidance states, "For spring courses, [graduating] students will receive a designation of pass or withdraw."
We will be switching to a NEW online curriculum at the beginning of next school year (August 2020).
Students who do not complete the classes in which they are currently enrolled by the last day of school (this Friday, May 29th) will have the opportunity to complete the remaining coursework in those classes in virtual summer school through the month of June.
Students may also use virtual summer school as an opportunity to get "ahead" with their credits. Mr. E has science elective options available; please email him at methridge@haywood.k12.nc.us by Friday, May 29th to enroll!
Students who do not complete their virtual summer school courses by Tuesday, June 30th, 2020 may be required to RE-START their courses in the new curriculum during the fall semester. We do not want any students to lose their work, so we HIGHLY encourage all students to complete their courses!
The first day of the 2020-21 school year is Monday, August 17th, 2020. Students who are eligible to return to HCLC will re-register on this date.
Eligible returning students will be notified of our re-opening procedures in early August.